PRESERVATION BREEDER: Sindar Weimaraners
Our goal is to produce approximately one litter per year.
Sindar Kennel is named for the Sindar Elves in J.R.R. Tolkien's The Silmarillion.
Sindar Kennel does not ship puppies. New owners are required to pick up your puppy in person.
Additional details are found in the information below.
WINTER 2021 Litter Planned
At this time, all the puppies in this litter are likely promised. However, we are building a waiting list since until final deposits and contracts are obtained, puppies may become available. If you are interested in this litter, or future litters, please make contact.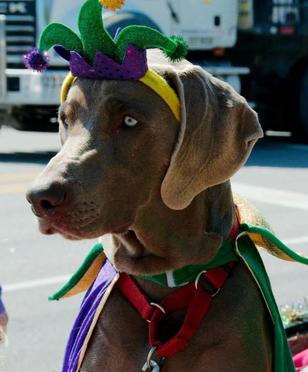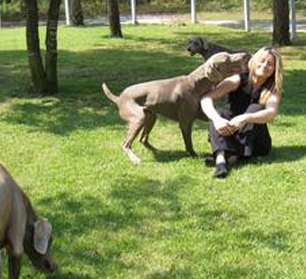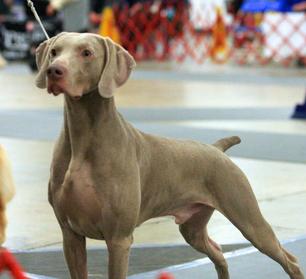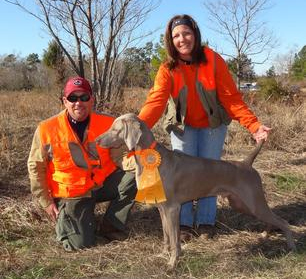 Dear Prospective Puppy Home:
Ethical breeders have a lot to live up to when deciding to bring four legged souls into the world. There is a well established ethical protocol for the purposes of ensuring that each puppy and the breed as a whole thrives and improves with time as healthy animals in mind and body.   To achieve the requirements of the standards of ethical breeding, both dogs used in a breeding pair are evaluated by third-party non-stake holders by way of the certifications and titles listed below.
Sindar Kennel Weimaraner puppy's sire (father) and dam (mother) possess:
OFA or PennHip Certification of the Hips:

 

This requires an "Excellent" or "Good" (OFA) or "Top 50%" (PennHIP) rating as evaluated by one of the two hip certifying agencies with radiographs administered by a Doctor of Veterinary Medicine.

 

Hip Dysplasia is genetic disorder that exist in the Weimaraner breed.

 

Having this certification on both parents of our puppies

 

makes it very unlikely that any of them will ever develop the disease as long as the dog is maintained at a healthy weight, particularly in puppyhood.
CERF Certification of the Eyes: With negative results of any major heritable eye disease and identifying any minor anomalies so the breeder can genetically select against eye disorders.

 

Macular degeneration is a genetic disease that exist in the Weimaraner breed.

 

This causes blindness in dogs.

 

Having this certification on both parents of our puppies means that it would be extremely unlikely that any of them will ever develop this disease.
OFA Certification of the Thyroid: This requires negative results of Autoimmune Thyroiditis as evaluated by an OFA approved laboratory.

 

This is a common disease in the Weimaraner breed.

 

Among other symptoms, it causes increased aggression in dogs.

 

Fortunately with both parents of our puppies certified to have healthy thyroid glands, it is very unlikely that any of them will ever develop this disease.

 

Third Party Structural Evaluation: There are two accepted ways to currently obtain third party evaluation of breed stock.

 

One is by entering the dogs that are intended to be bred into dog shows.

 

Dog shows are considered by the public as beauty contests but in reality, despite the ribbons and photography, they are nothing more than "breed stock certification." To obtain the title of Champion, a minimum of three different judges that have no stake in or bias toward your dog must evaluate your dog as top quality among Weimaraners.

 

Another way to obtain third party evaluation is to use a qualified respected puppy evaluator.

 

Pat Hastings, who is an accomplished dog show judge, author of structure evaluation books, and professional puppy evaluator is one of these rare qualified people.

 

(http://www.dogfolk.com/thehastings.htm) The mother of this litter was evaluated by Ms. Hastings for structural quality and received high marks in all areas of the assessment.

 

Third party evaluation is considered mandatory because, as a stakeholder, an owner can not evaluate the validity of their own dog without bias.

 

Also, judges and professional evaluators assess many Weimaraners and can evaluate a breeding program as it compares to the progress of peers.

 

Structural integrity is very important to lifelong heath especially as it pertains to arthritis and structure related problems such as 'Bloat' as the risk of bloat is increased when a dog has a particularly narrow ribcage.

 
And finally, Sindar Kennel adheres to the Weimaraner Club of America Code of Ethics which can be found at this website:
https://www.weimaranerclubofamerica.org/code_of_ethics.php
In addition, many ethical breeders will maintain the working ability of the sire/dam by way of using the dog for the intended purpose of the breed which in the case of the Weimaraner is field work.   Many Sindar Weimaraners generally receive at least some level of field training and ideally receive an expert non-stakeholder evaluation of the dog's ability through the use of field competition and titling.
As you may imagine, all of these evaluations, some of which require extensive travel, quickly add up to a great deal of money to which must be added a possible stud fee, all the cost of pre-natal and post-natal veterinary care of the dam (mother), and all the veterinary care, microchipping, and vaccination of the puppies.  Sindar Weimaraner puppies are vaccinated by a licensed veterinarian and have a thorough health evaluation and are microchipped before being sent to their permanent homes, at no additional fee.
Given all this, it may now be clear that ethical breeders do not make any profit breeding dogs.  Usually, it is a monetary loss of which breeders must have another source of income to help cover.  Ethical breeders choose to breed dogs for the following reasons:
We love our breed and value its contribution to human history and canine diversity.
We want to see our breed's health improve through the coming centuries.
We want our breed to look as our breed should look by definition (the definition of a dog is called the "standard") and not grow very large, very small, or structurally unsound as the centuries go by.
We want our breed to be able to perform the job for which their specific traits were selected.

 
While the initial purchase price of an ethically well-bred puppy is often more than some lower quality puppies, money is saved by the buyer during the life of most puppies by way of reduced health care cost.  
Also, since I am a practicing professional canine behavior consultant with yearly continuing education credits in canine behavior, puppies will be extremely well socialized and evaluated.  Mental health is as important as physical health.  Temperament is considered in each Sindar breeding.  Also, I will assist you through the life of the puppy with any problems that may arise.  And you will receive socialization and training instruction before picking up your puppy to help ensure that problems are avoided in the first place.
Sindar Kennel currently obtains a fee of $2400.00 per puppy for most litters.  The money acquired through puppy sales will go directly to maintaining the goals set forth above.
A 50% deposit is required to hold the puppy until pick up, at which time the remainder is due.  Sindar does not ship puppies, they must be picked up by the prospective owner.  Sindar also has a refund policy and we will send you more information regarding that and other polices before your full commitment.  An application to begin the process of potentially bringing a wonderful Sindar puppy into your home is required.  When we are accepting applications, a link will be visible below. 
[We are not currently accepting new applications or deposits at this time.]
As an advocate for the Weimaraner breed,
Melissa R. Hartley
Sindar Weimaraners