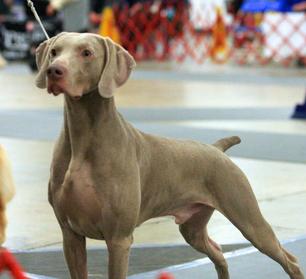 Conformation (Dog Show) instruction
Ever watched a dog show on television and wondered: 
What is all the fuss about?  
Why do people do that?  
Or...I would like to do that with my dog, how do I get started?
Dog shows are a fun way to socialize with other enthusiasts of your breed.  They are also fun ways to show off your dogs' best traits of structural integrity.  Most importantly, dog shows act as a way for breeders to have a non-biased third party evaluate and validate the quality of heritable traits that will be passed on to future generations.  
Learning to show your own dog is very rewarding!  It is best done using science-based techniques that maintain your dogs' mental health and ensures your dog will love the activity.  The result is a great human-dog team, each one having a fun time in the show ring.  
Techniques taught by Sindar Kennel are based on the teachings of the great and successful dog show handler, George Alston, combined with the modernization of the science-based technique of "shaping".   Instruction can be done in person or in live virtual online sessions. 
Contact us today for package information!